Tips – September 20, 2019
Trout at Tipiliuke Lodge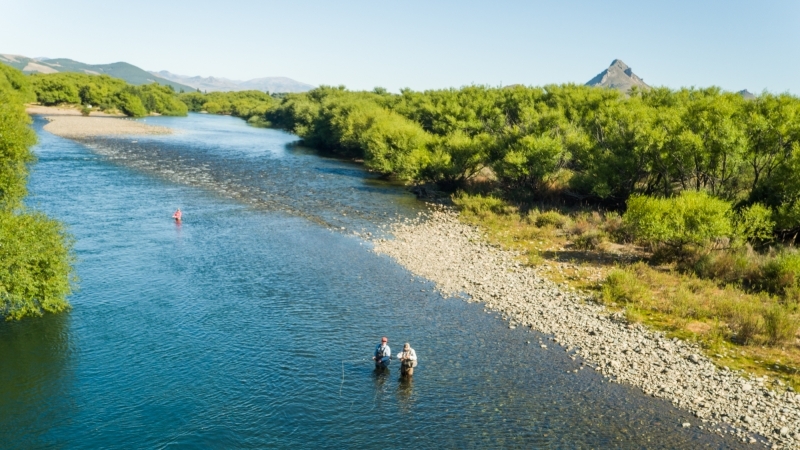 Our Fly Fishing Lodge includes 9 miles of the well-known Chimehuín river
The Huechulaufquen Lake, is the main source of water for the Chimehuin River, right there is the famous mouth, ¨La Boca del Chimehuin¨ the secret spot for many of the American and Argentinean fly fishing pioneers. Around 30 miles downstream, you will find the main lodge. There is no doubt that this Patagonian River has made this area become the fly fishing capital for all of Patagonia and Argentina it put Argentina on the map of the fly fishing world.
Tipiliuke has been welcoming fishermen from all around the world for more than 20 years.
---
Trout at Tipiliuke Lodge
As most of you know in the Chimehuin river you will find Brown Trout and Rainbow Trout.
Rainbows start spawning in the months of september/october and Browns in the months of may /june, just oposite to the northern hemisphere.

Rainbow Trout
Brown Trout
---
You might also catch one of these:
Tipiliuke´s manager, Kevin Tiemersma fishing the Chimehuin River
We would love you to experience the magic of fly fishing at Tipiliuke Lodge.