Tipiliuke was discovered as one of the world's premier fly fishing operations in Patagonia over 20 years ago. Since then it has become famous for its incredible service, attention to the smallest detail, and luxury in a breathtaking setting.
From the sky
Fall 2019
Cocktails and stories at the bar
Located just minutes from the airport of San Martín De Los Andes (Chapelco - Patagonia), Tipiliuke lodge is located in the heart of a 50,000 acre working cattle ranch.
Home to more than 17 miles of the finest trout waters on the planet (including 9 miles of the wellknown Chimehuín river)
Tipiliuke offers just 9 rooms allowing for the staff to provide very personalized service with exceptional attention to detail.
One of our rooms
Eliseo Miciu´s photos in one of the upstairs rooms
All of our rooms have their own bathroom
One of our rooms
One of our bathrooms
Welcome
Details make the difference
Wi-Fi is available throughout the lodge as well as at the outdoor sitting areas where one can take in the incredible views that make Patagonia famous. In the evenings, while enjoying one of our famous Malbecs, our guests can gather around the fire under the Southern Cross.
Sitting areas outside are sorrounded by lavander
Enjoying Malbec around the fire
Guests can enjoy our large wood burning sauna, massage room, yoga room and hot tub to enhance their relaxing holidays . Luxuriously appointed rooms and refined authentic cuisine round up the Tipiliuke experience.
Massage room
Tango by the yoga studio
Yoga studio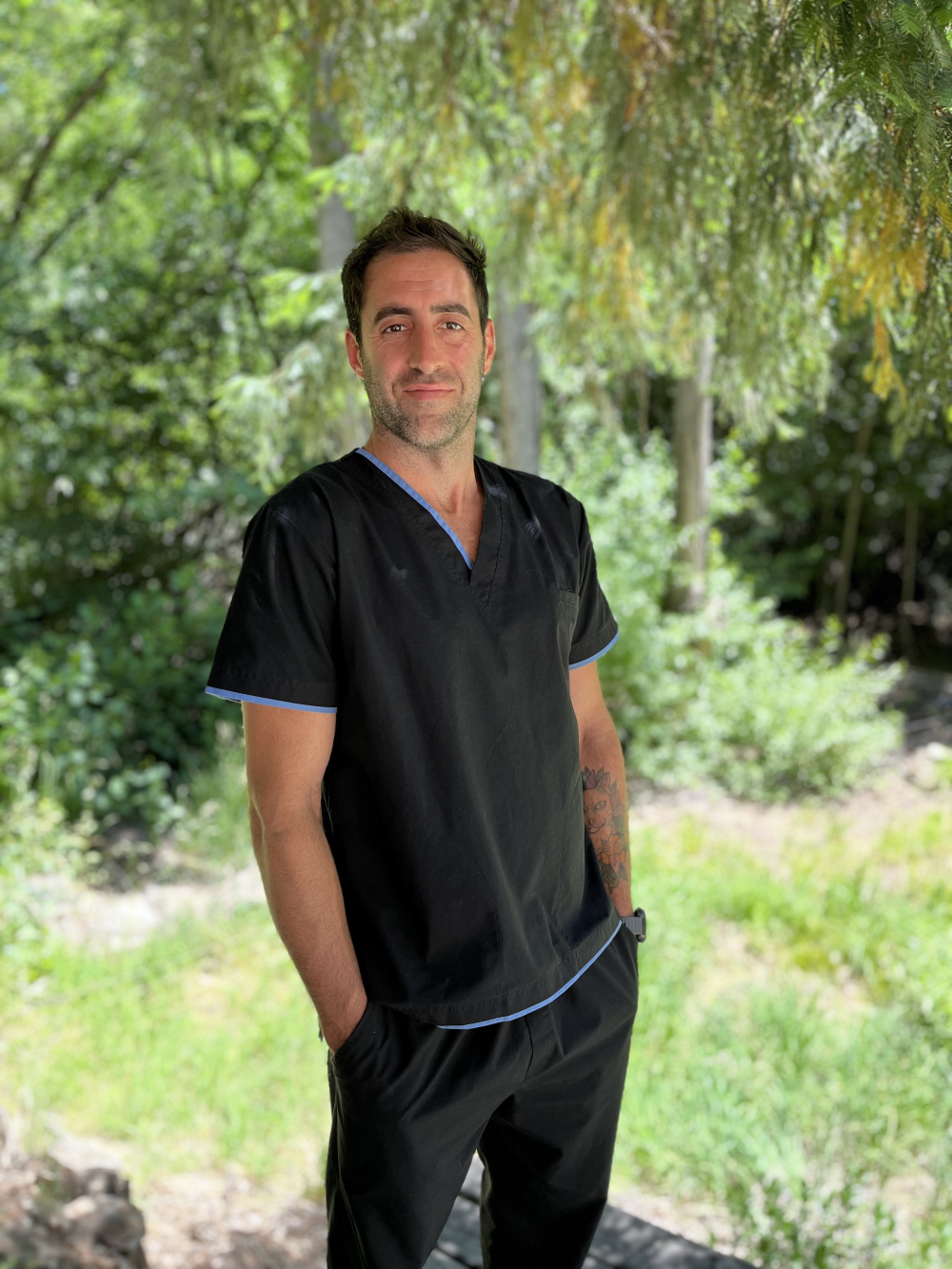 Hot tub in a very sunny day
---
Tipiliuke defines luxury in Patagonia.
---